Two Republicans in the Florida Legislature are pushing for more safety measures for high-speed rail in the Sunshine State.
State Sen. Debbie Mayfield, R-Indialantic, and state Rep. Tyler Sirois, R-Merritt Island, teamed up on the "Florida High-Speed Passenger Rail Safety Act" which "incorporates recommendations identified in a study commissioned by the Office of Program Policy Analysis and Government Accountability (OPPAGA)." The study was released last year.
"Florida has a fatality rate that is 3.5 times the national average," said Mayfield. "This is unacceptable and must be addressed if we are going to continue to encourage additional high-speed passenger trains.
"As we begin to explore various options for transportation throughout our state, our priority should be to ensure the safety of not only the passengers, but also of the citizens of the communities that will be impacted by these trains as they travel through our neighborhoods," Mayfield added.
"Public safety is a core function of government. The tracks run close to schools, neighborhoods, businesses, and historic downtowns. While I support high-speed rail, my constituents want it to be safe for commuters and pedestrians who travel along the U.S. 1 corridor on a daily basis. I am proud to join with Senator Mayfield on this important legislation," said Sirois.
The bill "requires the state to exert its authority over the Federal Railroad Administration where necessary to make certain that rail corridors and railway operating equipment are safe and well maintained, pedestrian and road crossings are gated, high-risk corridors are fenced, and local emergency service providers are properly trained for increased risks resulting from high-speed train accidents."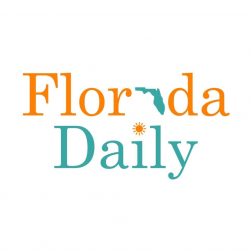 Latest posts by Florida Daily
(see all)