Now in her second term in Congress, U.S. Rep. Val Demings, D-Fla., was part of a delegation touring Europe last week and focused on the NATO alliance.
Demings was part of a group including U.S. House Majority Leader Steny Hoyer, D-Mary., and U.S. Rep. Tom Cole, R-Okla., which visited Denmark, Hungary and Luxembourg.
This week, Demings offered her take on what she saw on the trip.
"When the United States makes a promise, we have an obligation to keep our word," Demings said. "NATO is one of the most successful defensive alliances in history, forming a shield against Russian aggression and helping to safeguard the freedoms which keep us safe. It is vital to our national security to maintain bonds of trust and mutual self-defense with our European allies.
"In Hungary, Prime Minister Orbán's government retains the symbols of a democracy, but we know that no democratic society can exist without a free press and open and fair elections," she added.  "It is our responsibility to learn from the past and the present, to re-forge our alliances, protect our values, and to avoid the dangers of nationalism and hatred. Any denial of basic human rights and dignity in any part of the world is wrong and we should never overlook or tolerate such action.
"In Luxembourg, we visited the American Military Cemetery to pay respect to the 5,000 Americans who paid the ultimate sacrifice to stop the murderous Nazi regime. We will continue to work with our allies to promote democracy around the world and build a better future than the previous generations were able to build for themselves," Demings concluded.
First elected to Congress in 2016 after serving as Orlando's police chief, Demings represents parts of Orange County in a secure district for the Democrats.
Reach Kevin Derby at kevin.derby@floridadaily.com.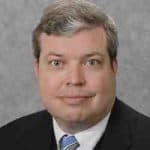 Latest posts by KEVIN DERBY
(see all)