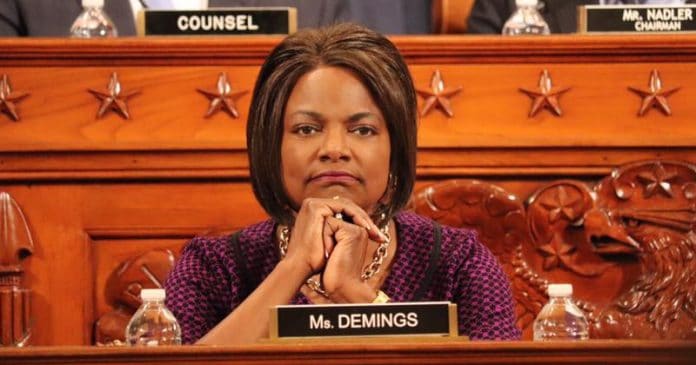 U.S. Rep. Val Demings, D-Fla., recently showcased her support for the federal omnibus which will send $18 million for public safety, health care, and the economy to her Central Florida district.
$3,000,000 for OUC: Eight New High-Speed Charging Hubs for Electric Vehicles
$2,805,363 for LYNX: New Pine Hills Bus Transfer Center
$2,500,000 for Apopka: Replacing Asbestos Cement Pipes and Galvanized Water Pipes
$1,085,088 for Dr. Phillips Center for the Performing Arts: Judson's Community Music Room
$2,000,000 for Eatonville: New Senior and Affordable Housing
$2,000,000 for the Leonard & Marjorie Williams Family YMCA
$1,408,412 for the Ocoee: New Wastewater Collection and Treatment System
$1,000,000 for the Eatonville: Community Policing Innovation Program
$985,000 for the Orlando Police Department: New In-Car Camera Program
$500,000 for the Orange County Floating Solar Power Project
$395,500 for the Shepherd's Hope Health Center: New Medical Equipment & Mobile Clinic Bus
$200,000 for the Hispanic Federation: Pathways College Prep Program
$184,500 for the Orange County Sheriff's Office: Crisis Intervention Team Trainings
$100,000 for the Orlando Community & Youth Trust, Inc.: Youth & Police Relationship Programs
$48,972 for the Orange County Sheriff's Office: Genetic Sequencing in Cold Murder Cases
"I am excited to announce that I have secured funding in the 2023 year-end omnibus bills for fifteen critical programs to keep Central Florida safe and prosperous. As chief of police in Orlando, I believed deeply in the power of community partnerships. That's why I'm fighting this year for federal funding to support proven community projects that will support local law enforcement, ensure clean drinking water, expand access to healthcare, grow our economy, and keep Central Florida moving. Safe and efficient infrastructure, public safety, and public health are at the heart of every great community, and I am excited for all that we will continue to accomplish in the year ahead," Demings said.
Local officials praised Demings who was first elected to Congress in 2016. She is leaving the U.S. House after losing her challenge to U.S. Sen. Marco Rubio, R-Fla., in November. Rubio took 57.7 percent in November with Demings in a distant second with 41.3 percent.
"The City of Orlando and the Orlando Police Department again want to recognize Congresswoman Demings for her consistent and steadfast support of our police officers. Having just secured more than $1 million for OPD's next-generation body-worn cameras in this year's federal budget, we are thankful for her decision to seek an additional nearly $1 million in next year's budget to continue outfitting OPD's fleet of patrol cars with new dashcams. Together, these initiatives will bring enhanced public transparency to the tough work of law enforcement while also gathering critical evidence in the prosecution of crime," said Orlando Mayor Buddy Dyer.
"It is critical that we support law enforcement in their efforts to keep our communities safe. I echo Mayor Dyer in thanking Congresswoman Demings and members of Congress who have demonstrated their support for law enforcement through action," said Orlando Police Chief Orlando Rolón.
"We are extremely grateful to Congresswoman Demings for including these Orange County Sheriff's Office initiatives in her funding requests. There has never been a more important time to equip deputies with Crisis Intervention Training. And any additional funding for technology to help solve cold cases can bring long-awaited closure to families and loved ones," said Orange County Sheriff John Mina.
Projects Selected by Demings for federal funding are:
$3,000,000 for the Orlando Utilities Commission (OUC) to deploy up to eight high-speed charging hubs for electric vehicles as OUC works to ensure that sufficient infrastructure is in place to give consumers confidence as U.S. automakers transition to electric vehicle fleets. The OUC's Beneficial Electrification Strategy is designed to create win-win-win propositions for utilities, the environment, and individuals. Electric Vehicle Charging Hubs with renewable energy generation or energy storage connection are critical to providing the right infrastructure for both residential and light and medium duty fleet conversion, increasing consumer freedom on vehicle choice and improving air quality.
$2,805,363 for the Central Florida Regional Transportation Authority (LYNX) to construct the new Pine Hills Bus Transfer Center at the intersection of Belco Drive and Silver Star Road in Pine Hills. The Pine Hills Transfer Center is a critical upgrade for the LYNX network and will facilitate more efficient operation and transit access to the major job, education and health centers of the Orlando region. LYNX serves approximately 2,500 square miles with a residential population of 2.1 million people in Orange, Osceola, and Seminole Counties. The new center has been in the design phase for the last four years, with the input of Orange County, the Florida Department of Transportation, Duke Energy, and local residents and businesses. It will include a portion of the larger Pine Hills Trail, a building to house customer service and security, drivers' restrooms, a driver lounge, eight bus bays for 40- and 60-foot buses, as well as bays for neighborhood circulators. LYNX will also be rebuilding the adjacent Belco Drive and installing a full access signal.
$2,500,000 for the City of Apopka to replace 10.8 miles of asbestos cement pipes and 2.1 miles of galvanized water pipes. This is the entirety of Apopka's current asbestos cement and galvanized pipe infrastructure, which is aging and leaking and puts residents at risk of water quality and public health issues, as well as risk of total service loss during a natural disaster.
$1,085,088 for the Dr. Phillips Center for the Performing Arts to complete Judson's Community Music Room, which will host many local organizations, including groups focused on underserved youth, our senior population, veterans, and first responders. This project will benefit students of all ages to learn, emerging artists and organizations to implement their business and artistic ideas, and for community groups to convene. The space also offers increased opportunities to partner with local non-profits, as part of the Center's ongoing community giveback initiatives through underwriting costs, identifying sponsors and staffing support, and a space for their own events to be able to offer them a venue right in the heart of our community to serve their critical missions in the community.
$2,000,000 for the Town of Eatonville for new senior housing and affordable housing rental units. The city will acquire and transform the blighted property at 421 & 429 E Kennedy Blvd, which is currently a hot spot for crime and drug trading, into new affordable housing which will support the economic development of the Town, reduce housing costs, and reduce crime.
$2,000,000 for the YMCA of Central Florida to help fund construction of the new Leonard & Marjorie Williams Family YMCA, a 202 acre live-work-play development led by the Dr. Phillips Charities located in the Packing District, two miles from Downtown Orlando. The new Y is predicted to support over 100 new local jobs. Situated between the 32804 and 32808 zip codes, it will serve a combined population of over 70,000 residents within a 12-minute drive time surrounding the facility, 40% of whom live in poverty. The area is medically-underserved, and a food desert. The COVID-19 pandemic has severely reduced the YMCA of Central Florida's annual revenue – a drop of roughly 50 percent – and the Y is unable to finish the project gymnasium without federal support.
$1,408,412 for the City of Ocoee to expand its wastewater collection and treatment system, which currently does not cover the southern section of downtown, forcing commercial and residential properties to maintain their own septic tank systems and prevents further development. This project will construct gravity wastewater collection sewers, allowing Ocoee to develop economically, grow their tax base. It will also provide upgraded potable water mains to provide capacity for water supply and firefighting.
$1,000,000 for the Town of Eatonville to fund their Community Policing Innovation program and combat an increase drug trafficking and crime during the COVID-19 pandemic. The Eatonville Police Department will use this funding to support public partnership and outreach programs including the Citizens Police Academy, National Night Out, Coffee with a Cop, Youth Police Academy, Explorer Program, Vacation Watch, RU-OK? (a senior citizen welfare check program), and virtual neighborhood watch programs.
$985,000 for the City of Orlando Police Department to improve department transparency and community safety and accountability through the new in-car camera program. The program will record traffic stops, suspected DUI incidents, vehicle pursuits, and other activity, including the rear-seat of the patrol vehicle. The project objective is to outfit all Patrol vehicles with in-car camera systems, approximately 456 patrol vehicles. A 2019 federal police grant (the Byrne JAG program) funded the first 17 camera systems. This grant will fund an additional 100, bringing the total to 117, with the remainder funded by local funds.
$500,000 for Orange County to expand solar power capacity through the new Floating Solar PV Project, which will protect Central Florida air quality, combat climate change, and benefit Orange County Utilities' customers by reducing operational expenses by 20 percent. By placing floating solar generation in existing stormwater ponds the county can move quickly to place the new solar panels, with plans to execute the Floating Solar PV project by January 2023.
$395,500 for Shepherd's Hope Health Center, a free clinic in Winter Garden for underinsured and uninsured individuals in need of health services. Increased demand of services by the community due to the pandemic has caused the current operations and equipment of the facility to be overtaxed. This funding will support in-person and telehealth services through capital investments including: a new hydraulic chair for the dental unit; teledoc equipment to support telehealth; a mobile medical clinic bus (which will allow volunteer medical professionals to respond dynamically, as well as establishing second-location services as needed to expand geographic access); a colposcope for OB-GYN services; a new Automated External Defibrillator for emergency cardiac arrest; and an autoclave to sterilize medical equipment. The clinic also plans to acquire important equipment for telehealth and health record management, including a video conferencing system, laptops and digital devices, a security system, website development, and electronic health record software. Shepherd's Hope is a 501(c)(3) non-profit charitable organization and can acquire equipment practically and efficiently.
$200,000 for Hispanic Federation to fund their Pathways College Prep program, which works with Latino parents to prepare their children for college through information on the importance of Advanced Placement (AP) classes, extracurricular activities, and college entrance exams; the critical nature of the junior year; and finding information on financial aid and scholarships.
$184,500 for the Orange County Sheriff's Office (OCSO) to fund Crisis Intervention Team (CIT) trainings, which are a proven tool in the Office's goal to reduce the use of force, reduce the number of involuntary commitments to mental health facilities (Baker Act), and reduce the number of arrests of mentally ill citizens. According to the National Alliance on Mental Illness approximately 1 in 4 fatal police shootings between 2015 and 2020 involved a person with a mental illness. OCSO currently has 1,633 sworn deputy sheriffs and 145 non-sworn personnel, of which Only 538 have attended CIT training. In 2021 the OCSO, in partnership with Aspire Health, created a 40-hour Memphis Model-approved course. CIT training includes intensive verbal de-escalation skills with consistent attention to officer safety. All participants are required to complete scenarios with trained role-players. Also in 2021, the Orange County Sheriff's Office started the Behavioral Response Unit (BRU). The BRU uses CIT-trained deputies teamed with Clinicians or Clinician Interns who are Clinical Social Workers and/or mental health therapists. Working as a team, the sworn deputy sheriff and BRU Clinician respond to high-risk, potentially dangerous, and suicidal individuals who may have a mental illness, PTSD, and/or substance abuse problem and may be experiencing mental health distress, with the goal of improving their quality of life, reducing their exposure to the criminal justice system, lessening the frequency of negative contact with law enforcement, and referring them to appropriate community services.
$100,000 for Orlando Community & Youth Trust, Inc. to repair relationships between law enforcement officers and youth in underserved communities. The Dueling Dragons Program, in partnership with the Orlando Department of Families, Parks and Recreation and Orlando Police Department, pairs law enforcement officers with teens from Orlando's most underserved neighborhoods to become a year-round dragon boat team. The program works with youth from Orlando Kidz Zones – designated areas in the city with high rates of poverty and low educational attainment rates. To remain in the program, the teen participants must sign a Code of Conduct and pledge to stay in school, avoid truancy and behaviors in school that could result in suspension, and avoid any activity that could cause them to be arrested. Since it began, the Dueling Dragons has served 162 youth: 0 have been arrested while in the program, 100 percent have stayed in school, maintaining at least a 2.0 grade point average, and many have gone on to attend college – often earning scholarships.
$48,972 for the Orange County Sheriff's Office (OCSO) to solve cold murder cases through new genetic sequencing methods. The OCSO Homicide Cold Case Team has four full time cold case detectives currently investigating the murder of 12 unidentified murder victims. Of these 12 victims, three are in various stages of identification through genetic genealogy. The remaining nine victims require genetic genealogy for identification. New technology is available that may yield positive IDs. OCSO is currently working with the University of South Florida's "Left For Dead" project and the National Missing and Unidentified Persons System. The cold case process requires extensive knowledge and hours of detective work, which this funding will support.
Total Funding: $18,212,835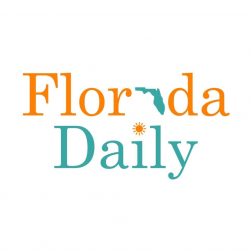 Latest posts by Florida Daily
(see all)