At the end of last week, Orlando City Commissioner Tony Ortiz, the president of the Florida League of Cities (FLC), responded to a letter from Florida Agriculture Commissioner Nikki Fried on cybersecurity.
Ortiz's letter was as follows:
Dear Commissioner Fried,
Thank you for your concern regarding the growing number of cybersecurity threats to Florida's local government infrastructure. The Florida League of Cities shares this concern, and we know more than ever how important this issue is to our members. The FLC is committed to protecting Florida's communities and is at the forefront of providing resources to our members. We have presented more than 25 webinars, workshops, conference sessions and presentations on cybersecurity. One ransomware series trained more than 1,820 local officials and staff. The FLC is the administrator of the Florida City and County Management Association, which offered a presentation on how to manage cybersecurity risks before they happen and how to lead the response and recovery.
The FLC has also worked closely with the Florida Center for Cyber Security (Cyber Florida) to hold trainings for our members and to pursue appropriations for trainings, infrastructure improvements and threat assessments. Also, the FLC is preparing an article for our members outlining best practices and has several conference sessions scheduled through the Florida Local Government Information Systems Association on this topic. The June FCCMA conference will feature Mike McConnell, executive director of Cyber Florida and former director of the National Security Agency. The FLC is the administrator of the Florida Municipal Insurance Trust, which developed a Data Recovery Safety Grant. That grant ensures municipalities have secure, industry-standard backups to improve chances for data recovery in a cyber attack regardless of city size or resources. The FMIT also offers cybersecurity insurance coverage to municipalities.
We share your goal of supporting local cybersecurity efforts among our municipalities. Thank you again for your efforts to ensure the security of our residents, communities and economy.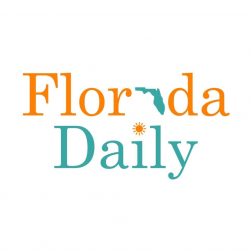 Latest posts by Florida Daily
(see all)