With Halloween looming, trick or treaters will scare up some strong sales in the Sunshine State.
On Monday, the Florida Retail Federation (FRF) showcased a survey from the National Retail Federation showing near-record highs when it comes to Halloween spending.
"The shoppers surveyed said they plan to spend an average of $86.27 on candy, decorations and costumes this season," the FRF noted. This marks the third-highest record for Halloween spending though it does not match the record set back in 2017.
"Whether you're passing out candy to trick-or-treaters, hosting a party or searching for the perfect costume this season, Florida families can find their Halloween needs at Florida's retail businesses," said Scott Shalley, the president and CEO of Florida Retail Federation, on Monday. "Florida's favorite stores – from the big box brands to the family-owned businesses on Main Street – are ready to deliver this Halloween."
The 2019 spending forecast is the third-highest record for the Halloween season, with 2017 being the peak.
Almost every Halloween shopper–95 percent of them–will buy candy in October while 72 percent of them will buy decorations and 67 percent of them will purchase costumes.
The survey also looked at some of the most popular costumes for children with 7.9 percent of them going as princesses, 5.2 percent going as Spider-Man, 3.9 percent going as other members of the Avengers, 3.5 percent as Batman, 6 percent as other superheroes, 3.3 percent as witches, 2.8 percent as ghosts, 2.2 percent as vampires, 2.2 percent going as Elsa or Anna from "Frozen" and 2.1 percent as pirates.
Halloween shoppers with pets are open to dressing their animals as pumpkins, hot dogs, superheroes, bumble bees, cats, witches, lions, dogs, devils and sharks.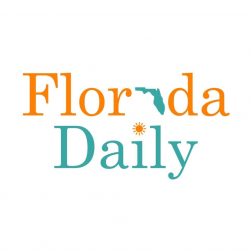 Latest posts by Florida Daily
(see all)