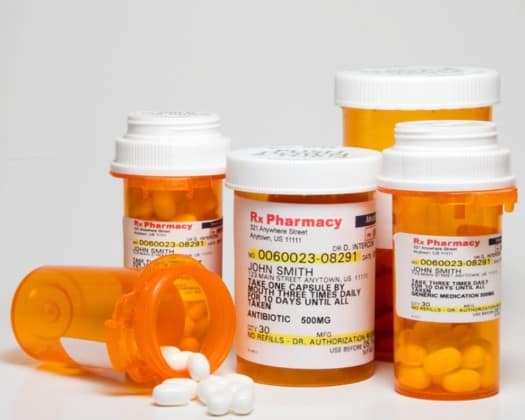 A recent study from the Florida Pharmacy Association and American Pharmacy Cooperative Inc. finds the "predatory practices" of a handful of vertically integrated Pharmacy Benefit Managers (PBMs) and managed care organizations (MCOs) are dramatically increasing the costs for Florida consumers when it comes to prescription drugs.
While Florida's Medicaid program is set up to help negotiate lower drug prices, according to the report, the intervention of PBMs in the middle has actually cost the public millions by forcing patients to use PBM-affiliated pharmacies and then charging higher prescription costs.
The study also finds that PBMs are negotiating in secret to determine which medications will be covered by insurance plans and frequently pocketing the savings.
"A handful of PBMs have managed to take control of the vast majority of the market, forcing consumers to specific pharmacies with which they have a financial interest," the study found.
Florida state Sen. Gayle Harrell, R-Stuart, and state Rep. Jackie Toledo, R-Tampa, praised the report. They have filed legislation creating greater transparency and oversight when it comes to PBMs in Florida.
"It's both absurd and horrifying to think that important, life-changing medical decisions are being made by profit-driven middlemen rather than by patients working with their own physicians," said Toledo.
"We have a responsibility to assure that there is no manipulation of prices or anti-competitive practices by PBMs and other entities that result in increased costs to patients and push our local pharmacies out of business," said Harrell.
Supporters of the proposed legislation claim that PBMs are driving neighborhood pharmacies out of business while reducing access to care for many Floridians.
"Pharmacists, pharmacies, and communities have suffered under the rule of the PBM industry for years," said Michael Jackson, the executive vice president and CEO of the Florida Pharmacy Association (FPA).
The Florida Pharmacy Association insists PBMs use a process called "steering" to direct patients to their affiliated pharmacies by requiring that insurance plans cover certain medications only if the prescriptions are filled at those specific pharmacies.
The FPA contends these are anti-competitive actions by the PBMs that restrict consumer access to the pharmacies of their choice and result in higher medication costs.  The group also insists PBMs profit from the higher reimbursements paid to those pharmacies and end up driving neighborhood pharmacies out of business.
The report finds that over the past three years, the number of independent pharmacists in Florida has decreased by 15 percent and shows that number will continue to drop "due to a business and regulatory climate that short-circuits the free market and allows a handful of PBMs and MCOs to control the market."
Jackson said the PBM industry has been given a license to operate unchecked under a cloak of secrecy, and it is long past time for health care to work for Floridians.
"My neighborhood pharmacy has long prided itself on providing personalized services to our customers, who we have come to know and treat like family," said James Wright, a Cocoa pharmacist.
Wright told Florida Daily that his customers don't understand why they have to go to a different pharmacy to have their insurance cover the medications they need.
"The predatory pricing by the PBMs is hurting our business, to the point where we may be forced to close our doors before long," said Wright.
The FPA study also found that 20-25 percent of Florida Medicaid payments to MCOs are for pharmacy services, placing a large amount of money in the hands of a small group of such organizations. The FPA also pointed out that despite accounting for only 0.4 percent of prescription claim volume, specialty pharmacies affiliated with MCOs and/or PBMs captured 28 percent of the available pharmacy dispensing margin in 2018.
Medicaid data in the report found one pharmacy in North Miami was responsible for 25 percent of all managed care claims in Florida for a particular dermatological cream in 2018, receiving a total profit margin over the National Average Drug Acquisition Cost of more than $1.8 million.
The data also found CVS pharmacy, which prescribes the drug Aripiprazole, (used for bipolar disorder) preferred by PBMs, was reimbursed $11.18 per unit, while an independent pharmacy was reimbursed 53 cents a unit and a Publix pharmacy was reimbursed 24 cents a unit.
"Our research is here to help uncover hundreds of millions of dollars in hidden PBM charges in state Medicaid programs," the FPA noted.
Reach Ed Dean at ed.dean@floridadaily.com.