A proposal from two Orlando Democrats in the Florida Legislature cracking down on indecent exposure is gaining momentum in Tallahassee.
Back in November, State Sen. Linda Stewart, D-Orlando, and state Rep. Amy Mercado, D-Fla., brought out a bill raising the penalties on indecent exposure.
"Under current law, a violation is considered a misdemeanor, meaning law enforcement cannot obtain an arrest warrant for a suspect. This requires law enforcement to catch a violator in the act in order to arrest," Stewart's office noted. The proposal "raises the penalty to a third-degree felony, which would allow law enforcement to act without delay to apprehend an alleged suspect before they have an opportunity to reoffend or escalate their acts."
The bill gained traction this week as Stewart's bill cleared the Senate Criminal Justice Committee and Mercado's proposal cleared the House Justice Appropriations Subcommittee without opposition.
"We know that when violators get away with this type of act, they often feel emboldened to continue," said Stewart on Wednesday. "We want to give law enforcement the tools they need in order to stop this type of behavior in its tracks."
"Without this legislation, we are purposely allowing lewd and lascivious crimes to occur based on the age of the victims," said Mercado.
The bill has drawn support from parts of the law enforcement community.
"This bill will give law enforcement additional tools to act swiftly against those who victimize our residents and visitors with these disturbing lewd acts," said Orange County Sheriff John Mina. "We appreciate Senator Stewart and Representative Mercado stepping up to help us further protect Floridians."
Reach Kevin Derby at kevin.derby@floridadaily.com.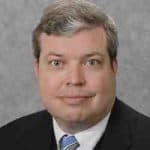 Latest posts by Kevin Derby
(see all)