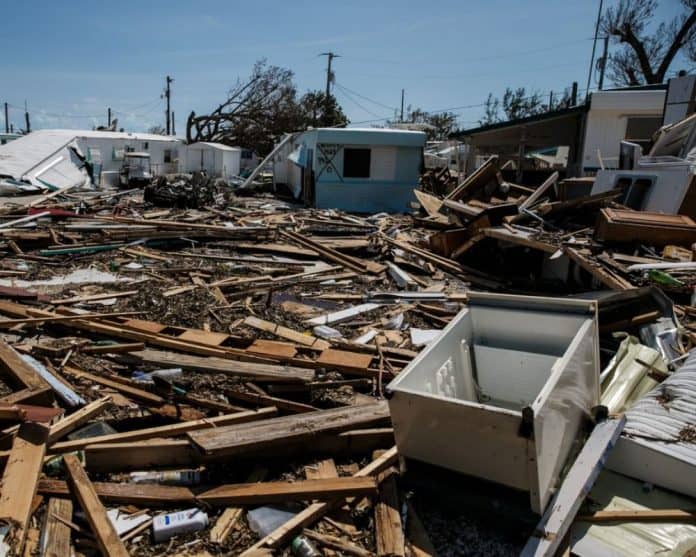 On Thursday, Gov. Ron DeSantis announced more than $160 million to help Florida recover from Hurricane Irma which hit the state in 2017.
At an event in Marathon, DeSantis announced that the Florida Department of Economic Opportunity's (DEO) Rebuild Florida program will send $140 million to be administered by the Florida Housing Finance Corporation (Florida Housing) to create "new affordable workforce housing to help address housing shortages worsened by Hurricane Irma."
"I'm proud to announce $140 million in funding to assist Floridians recovering from the devastation of Hurricane Irma," said DeSantis. "Communities across our state have demonstrated incredible resilience following recent natural disasters and my administration remains committed to assisting in recovery efforts with all available resources."
"Under Governor DeSantis' leadership, we have prioritized the rebuilding of Florida's communities impacted by Hurricane Irma," said Ken Lawson, the executive director of the Florida Department of Economic Opportunity. "The Rebuild Florida Workforce Housing Program is a critical step to help these communities and address affordable workforce housing shortages exacerbated by Hurricane Irma."
"Florida Housing is honored to work with the Department of Economic Opportunity and Governor DeSantis to address the severe housing needs of those families devastated by Hurricane Irma," said Florida Housing Executive Director Trey Price. "The CDBG disaster recovery funding will be paired with other resources to help rebuild rental housing stock in the Florida Keys and other areas of Florida hard hit by this widespread storm."
The governor's office offered some details on how the funds will be used.
"Florida Housing will launch a competitive application cycle, allowing housing developers and public housing authorities with experience in the development and management of rental properties to apply for funding. Local governments may partner with these entities to apply for funds," the governor's office noted. "Any proposed developments must help address the unmet recovery needs in the federally identified most-impacted and distressed areas."
Florida Housing will include various standards–including energy efficiency, accessibility and
resiliency—as it awards funds.
DeSantis also announced on Thursday that Monroe County will get $21.1 million for Hurricane Irma recovery. The funds come from the Florida Division of Emergency Management (FDEM) to reimburse the county for debris removal.
"It's incredibly important that we continue to provide as much support as we can to counties still recovering from Hurricane Irma," said DeSantis. "I'm proud to announce that more funding is going to Monroe County today and I'll continue to use my full executive authority to provide this funding as quickly as possible."
"We have made it clear that cities and counties waiting years to receive their hurricane recovery funding is unacceptable," said FDEM Director Jared Moskowitz. "Today's announcement is yet another example of the success of the new processes we've put in place to get this funding out as quickly as possible."
DeSantis has focused on Hurricane Irma recovery a great deal in recent weeks. Speaking at the Florida Citrus Industry Conference Luncheon last week, DeSantis noted that the FDEM has approved more than $77 million in Citrus Recovery Block Grant funds for citrus farmers since he took office at the start of the year.
The feds have also been focused on Hurricane Irma recovery in recent weeks with announcements of Monroe County getting almost $6 million and Miami Dade County getting almost $120 million from FEMA.
Hurricane Irma was a Category 5 storm which hit the Sunshine State back in September 2017. At least 90 Americans–including 84 in Florida–were killed in the storm which caused more than $50 billion in damages.
Reach Kevin Derby at kevin.derby@floridadaily.com.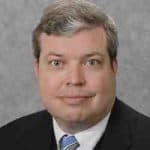 Latest posts by Kevin Derby
(see all)