florida chamber of commerce

-

search results

If you're not happy with the results, please do another search
"During World Trade Month, it is important to recognize that Florida's geography, history and cultural connections have served as a strong foundation for strong trade relationships," Green said. 
This week, the Florida State Hispanic Chamber of Commerce (FSHCC) named the "Top 50 Hispanic Business Leaders in Florida." 
On Wednesday, leaders of the business community released a report showcasing Florida's manufacturing industry and highlighting opportunities and challenges looming ahead.
The James Madison Institute (JMI), based out of Tallahassee, released a report on insurance this week, calling for some reforms to "ensure the long-term health and stability of Florida's insurance market.
Last week, Acreage Holdings, in partnership with the Baker County Chamber of Commerce, held a groundbreaking ceremony at a facility in Sanderson where cannabis will be produced.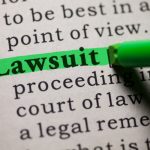 At the panel forum, the NFIB and the FSHCC cited the high cost of frivolous lawsuits in Florida, pointing to a recent report from Citizens Against Lawsuit Abuse. The report estimates the impact of excessive tort costs on Florida economy's to be around $7.6 billion annually in direct costs. 
Gov. Ron DeSantis and the state government are looking to ensure Florida's workforce will be well-positioned in the years to come.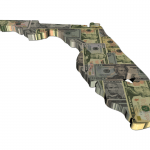 This week, from his seat on the U.S. Senate Appropriations Committee, U.S. Sen. Marco Rubio, R-Fla., was able to secure funds for the Sunshine State as appropriations bills gained momentum in the upper chamber.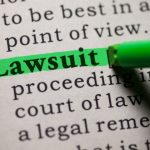 On Wednesday, the U.S. Chamber of Commerce's Institute for Legal Reform (ILR) released a study placing Florida 46th out of 50 states when it comes to lawsuit climate and placing Miami as one of the ten worst jurisdictions in the nation. ILR showcases its annual "Lawsuit Climate Survey: Ranking the States" which was conducted by the Harris Poll.
Among its duties, the Council serves to advise the Florida Department of Environmental Protection on greenway and trail related issues, promote intergovernmental cooperation and private partnerships for developing the greenways and trails system, recommend priorities for critical links in the system, and provide funding recommendations for developing and managing the system.