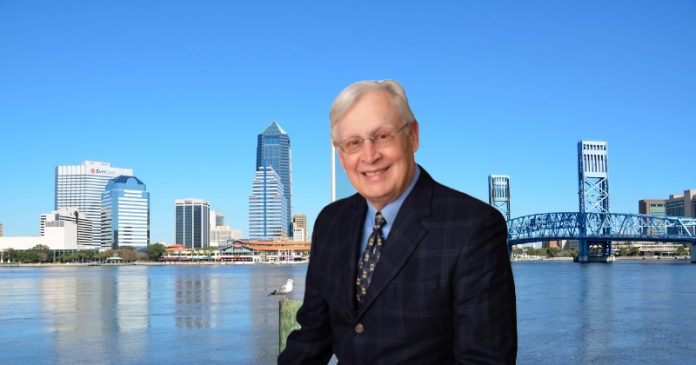 Next Tuesday, voters in Jacksonville will go to the polls to vote for mayor and city council races.
While crime and affordable housing are getting the most attention, one city council candidate is trying to make finances an issue.
Running in the At-Large Group 5 district, Jack Meeks said the city of Jacksonville (COJ) has not done a proper job on its accounting documents, making it tough to better understand what the city has been collecting and spending its money on.
Meeks said that for the fiscal year ending on September 30, 2020, the city could not produce timely, accurate financial statements and were late with their audits. Meeks also said the same thing happened again in the fiscal year ending in September 2021, making Jacksonville delinquent again with its reports.
State statutes require local and county governments to have their audited financial statements provided to the state government no later than nine months after the end of the city's or county's fiscal year.
Meeks pointed out that Jacksonville's September 2020 audited financial statements were not provided to the state until December 2021, running 15 months late. He also noted that the September 2021 financial statements were nearly six months late.
"This is a problem when the city's financial statements aren't timely and accurate," said Meeks.
Meeks told Florida Daily when he corresponded with the city to find out the reasons why it was late with the audits, he got some information but felt like he got the "run-around."
"The independent auditor for September 2020's audit report findings stated COJ could not reconcile its bank statements on a timely basis resulting in transactions going through the bank that was not being recorded timely on COJ's books. This resulted in the auditors making 'material' adjustments to COJ's financial statements. The auditor also stated COJ had 'material weaknesses' in its internal control system," Meeks told Florida Daily.
Meeks shared some numbers that showed Florida's shared revenue to Jacksonville was approximately $190 million, making up roughly 15 percent of the city's budget). Meeks also said that not having its financials sent on time could adversely affect Jacksonville's bonding capacity and result in interest expenses.
Meeks, who has been a business owner and a CPA for 50 years in Jacksonville, said the responses from the city of Jacksonville raise serious concerns about establishing and managing its budget effectively and avoiding significant errors and significant fraudulent activity.