This week, three Democrats representing South Florida in Congress–U.S. Reps. Ted Deutch, Lois Frankel and Alcee Hastings–led a letter to congressional leadership, urging them to increase Supplemental Nutrition Assistance Program (SNAP) benefits as Congress tries to reach a deal on another COVID-19 stimulus.
The three South Florida representatives, U.S. Rep. Barbara Lee, D-Calif., and U.S. Rep. James McGovern, D-Mass., led the letter and rounded up more than 60 of their colleagues to sign it.
"As we face the unprecedented toll of this pandemic, families are struggling to put food on the table," Hastings noted on Thursday, insisting he and the other signers want to "boost federal anti-hunger programs like SNAP to meet this need" and that "no one should go hungry!"
"South Florida food banks are seeing staggering need. They are doing everything they can to feed hungry families," Deutch posted on Twitter. "Congress must boost SNAP and other food aid in response to the COVID-19 crisis."
Other Florida Democrats who signed the letter included U.S. Reps. Kathy Castor, Al Lawson, Darren Soto, Debbie Wasserman Schultz and Frederica Wilson.
Earlier in the week, Lawson, a member of the U.S. House Agriculture Committee, weighed in on extending SNAP benefits as part of the deal.
"The latest relief package does not include all that I would have wanted, but it does include, a 16-week extension of federal pandemic unemployment benefits at $300 per week, an extension of eviction moratorium, a 15-percent increase in SNAP benefits for four months, additional funding for the Emergency Food Assistance Program (that funds food banks), increased funding for school and childcare meal programs, $25 billion to state and local governments to provide rental assistance, and extension of federal student loan forbearance through April 1, 2021," Lawson said. "As many families in our North Florida communities and across America are hurting, I implore my colleagues to immediately pass this additional package of pandemic relief now."
As we navigate simultaneous health and economic crises, we respectfully urge you to increase the maximum Supplemental Nutrition Assistance Program (SNAP) benefit by 15 percent for all participants as part of future funding and COVID‑19 relief legislation. Doing so will help address deep systemic inequities in access to food and other daily necessities that have been laid bare in our most vulnerable populations and it is crucial that we utilize every option available to eliminate these gaps in the near and distant future. SNAP is one of the most important tools to meet the needs of our most vulnerable populations, with 85.3 percent of all benefits reaching households with children, seniors, and disabled residents. An increase in the maximum SNAP benefit for all participants would provide a modest 15 percent boost in benefits. With grocery prices increasing at the fastest rate in 50 years, SNAP is the nation's greatest defense against hunger and helps stimulate local economies," the members wrote.
"We have all seen the lines of Americans waiting for hours to receive food due to the struggles imposed by the COVID-19 pandemic and the ensuing economic crisis. Even before the pandemic, 37 million American households struggled with food insecurity, lacking consistent access to nutritious meals despite residing in the richest country in the world. While over 90 percent of food assistance in the U.S. comes from federal programs, charitable and community organizations on the frontlines are responding to tremendous need across the country. Additional federal relief from increasing SNAP and providing additional federal commodities for emergency food providers will feed hungry Americans and help food banks and other community partners keep pace with growing demand for nutritious meals. SNAP is proven to not only lift people out of poverty, but to deliver critically needed jobs and economic stimulus," they added.
Earlier this year, Congress passed legislation to expand capacity to meet the surge in demand for food assistance caused by the COVID-19 crisis through Families First Coronavirus Response Act (Families First) and the Coronavirus Aid, Relief, and Economic Security (CARES) Act. As approximately $5.5 billion in emergency food aid through food banks and other channels are winding down, the need to expand federal nutrition programs is increasingly urgent. The initial response to the pandemic provided much needed temporary assistance, but many of these short-term infusions are ending as the need for food assistance is at an all-time high. Congress must act swiftly to provide additional assistance by increasing benefits for SNAP, along with additional funding for programs such as TEFAP, as well as those that address child and senior nutrition, childcare and school nutrition, and food access for Indian Reservations and U.S. territories. Puerto Rico was already recording higher rates of food insecurity and poverty than the 50 states and the economic crisis means they are relying on federal food assistance more than ever, with capped funding that is insufficient to fully meet the significant and growing needs of residents of Puerto Rico," they continued.
"The need is clear, and emergency and immediate funding as well as crucial administrative flexibilities have proven to alleviate the hunger crisis on our hands. Bolstering federal nutrition programs like SNAP will provide short-term hunger relief, while preventing long-term health and economic harm to our most vulnerable. These provisions should not sunset until the national and state emergency declarations are lifted. We must address the hunger crisis, while anticipating a long-term need for nutrition aid as we combat and recover from the immense economic and social upheaval," they wrote in conclusion. "With the holiday season and winter upon us, we cannot neglect one of the most basic needs. We look forward to working with you to get relief to those who need it most until we can be certain of a strong recovery."
Feeding America, Food Research and Action Center (FRAC), MAZON: A Jewish Response to Hunger, Feeding South Florida, California Association of Food Banks, United Way of Palm Beach County and Alameda County Community Food Banks all backed the letter.
Reach Kevin Derby at kevin.derby@floridadaily.com.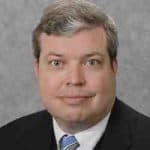 Latest posts by Kevin Derby
(see all)